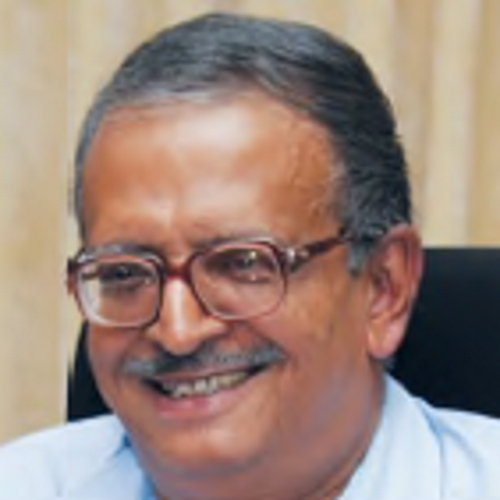 Sundaram Ramakrishnan
Advisory Council
S Ramakrishnan graduated in Mechanical Engineering from Guindy Engineering College Madras, and completed his post-graduation in Aerospace Engineering at I.I.T. Madras in 1972.
He joined Indian Space Research Organisation (ISRO) in August 1972 as a member of SLV-3 Project team responsible to develop the first Indian Satellite Launch Vehicle. Subsequently, he worked in the Polar Satellite Launch Vehicle Programme (PSLV) on the development of Liquid propulsion stages. As Deputy Project Director (Integration), he was responsible for vehicle engineering, Integration and launch operations for the PSLV developmental flights. Subsequently in PSLV-Continuation programme, he was Mission Director for PSLV C1, C2, C3 and C4 missions wherein the performance of PSLV was enhanced and also the first multi-satellite deployment and commercial launch service mission by PSLV were accomplished. His role in stabilising PSLV as a robust operational launcher of ISRO was recognised by Govt. of India by conferring PADMA SHRI in the field of science & engineering in January 2003.
As the first Project Director for the next generation launcher GSLV Mk-III (LVM3) development programme constituted in Oct 2002, he steered the Project during the initial phase of design & engineering. In the year 2007, he was elevated as Director (Projects) at Vikram Sarabhai Space Centre (VSSC) and he played a decisive role in the PSLV-C11/Chandrayan-I mission accomplishment.
From June 2010 to December 2012, he functioned as Director, Liquid Propulsion Systems Centre (LPSC). He played a key role in the realisation of Cryogenic engine and stage for the GSLV-D5 mission which successfully validated the Indian Cryo Upper Stage in flight.
With effect from January 2013 to June 2014, he was the Director of Vikram Sarabhai Space Centre (VSSC), the lead centre for Launch vehicles development at ISRO. He made major contributions in the planning and execution of PSLV-C25/MOM mission to Mars by ISRO.
Subsequent to demitting office as Director, VSSC Shri Ramakrishnan was conferred with Vikram Sarabhai Distinguished Professorship at ISRO.
He is an elected Fellow of Aero. Society of India, Indian National Academy of Engineering and Member, International Academy of Astronautics.