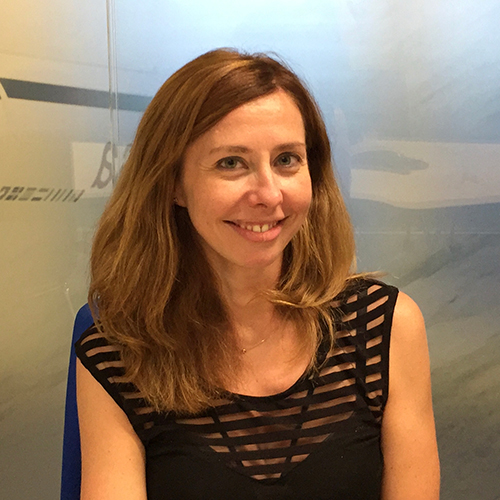 Aline Decadi
Education and Special Project Coordinator
Aline Decadi is a Dependability and Safety Engineer at the European Space Agency.
Aline is working on the next European launch system, Ariane 6, contributing to the design and the systems architecture in accordance with the Dependability and Safety requirements. She is the focal point with respect to Safety Authorities at Kourou, in the French Guiana Space Center, a European Space Agency spaceport. She has been with ESA since 2012.
She has also developed expertise and technical competence on Safety for human spaceflight activities on the International Space Station (ISS) and beyond while working in HE Space Operations.
Aline also shares her passion for Space within the young professional communities by Organizing Events and Speaking around Europe with the Space Generation Advisory Council. Since 2017, she has been organizing conferences and simulations in Europe, and supporting student projects on future technology for Moon/Mars exploration and settlement as Executive Secretary and Communications Officer with the Association Planete Mars, the French Chapter of Mars Society.
Since 2015, she has been a Volunteer Engineer and Field Crew Member at the Moon/ Mars Analog Simulations. She works on the mission architecture, preparation of the experiments, and associated procedures to be executed on the field.
Aline has joined MVA as Education & Outreach Coordinator. She is working on creating and sharing Educational content on the Moon, engaging people around the world and inspiring young generations. She is also the ambassador for a balanced community with the initiative called Women on the Moon (WoMI) launched in 2019 to promote gender diversity in the fields of STE(A)M.