Welcome to the MVA
The Moon Village Association (MVA) has been recently created as non-governmental organization (NGO) based in Vienna. Its goal is the creation of a permanent global informal forum for stakeholders like governments, industry, academia and the public interested in the development of the Moon Village. The MVA fosters cooperation for existing or planned global moon exploration programs, be they public or private initiatives. It comprises of more than 600 participants to MVA activities from more than 50 countries and 33 Institutional members around the globe, representing a diverse array of technical, scientific, cultural and interdisciplinary fields.
MVA partners with non-space organizations to promote international discussions and formulation of plans to foster the implementation of the Moon Village and is creating international, national and regional networks to engage civil society around the world.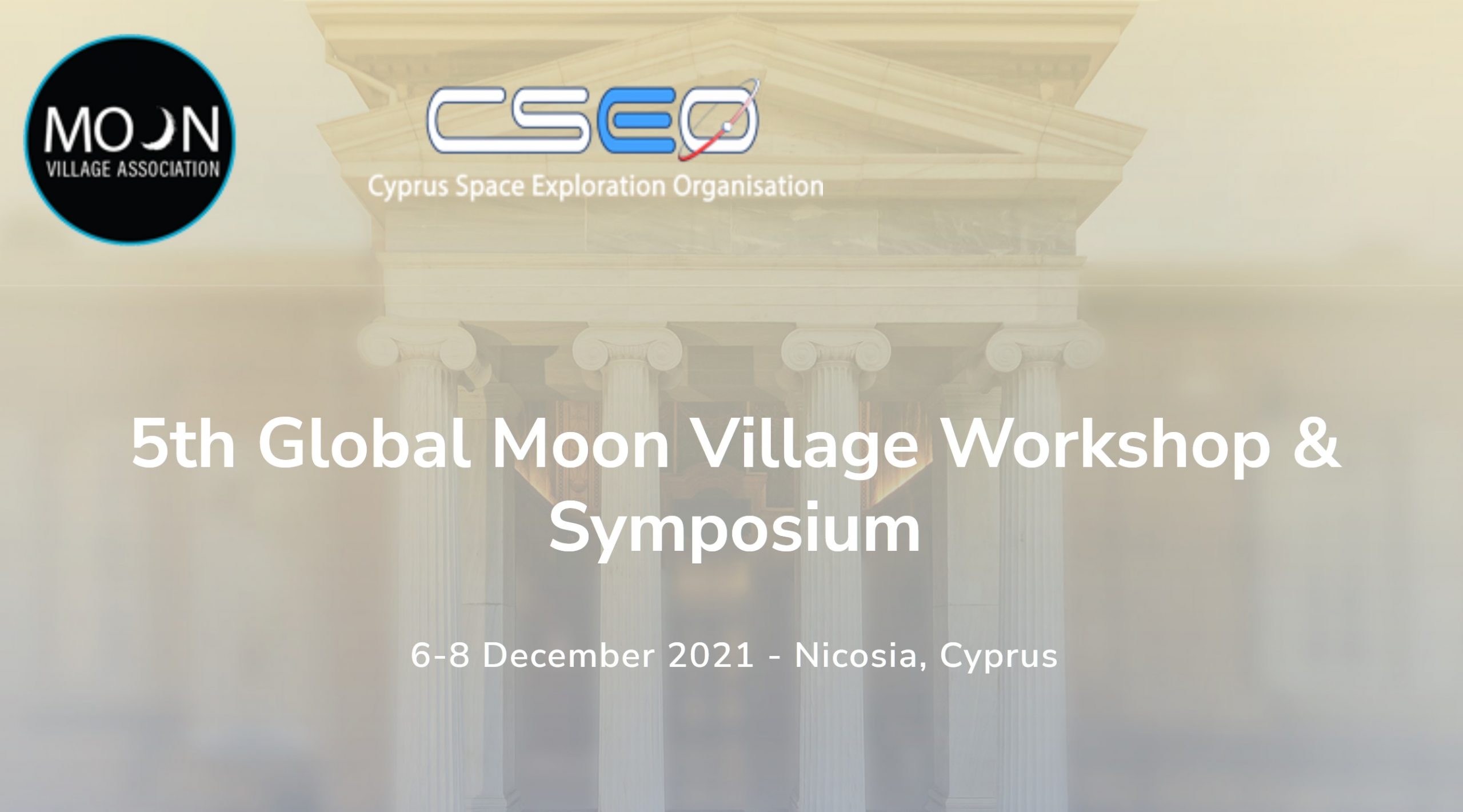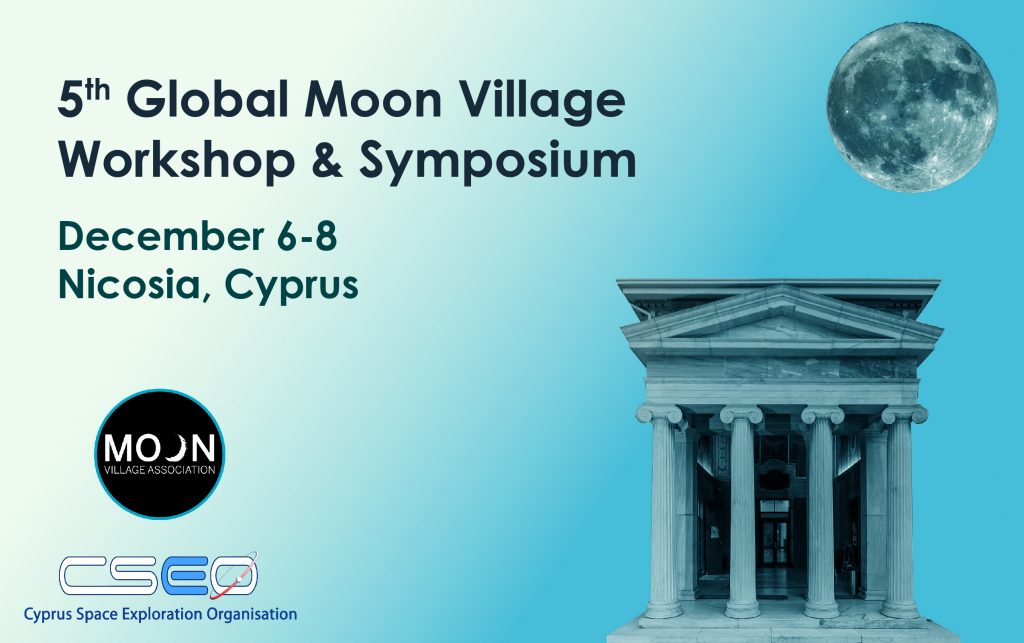 The Moon Village Association (MVA) is happy to announce the annual Global Moon Village Workshop & Symposium which will be hosted online this year and coordinated from Nicosia, Cyprus.
The Workshop will focus on the pillars of MVA's core goal; to support the growth and development of a sustainable society on the Moon.
The Workshop also aims to expand the international and domestic communities for future discussion and provide a platform for those interested in MVA's activities in the industry, government and academia to network and connect.
In addition to a focus on involving and developing the space industry in African and Middle-Eastern countries, there will be a focused investment on Education & Outreach towards the youth.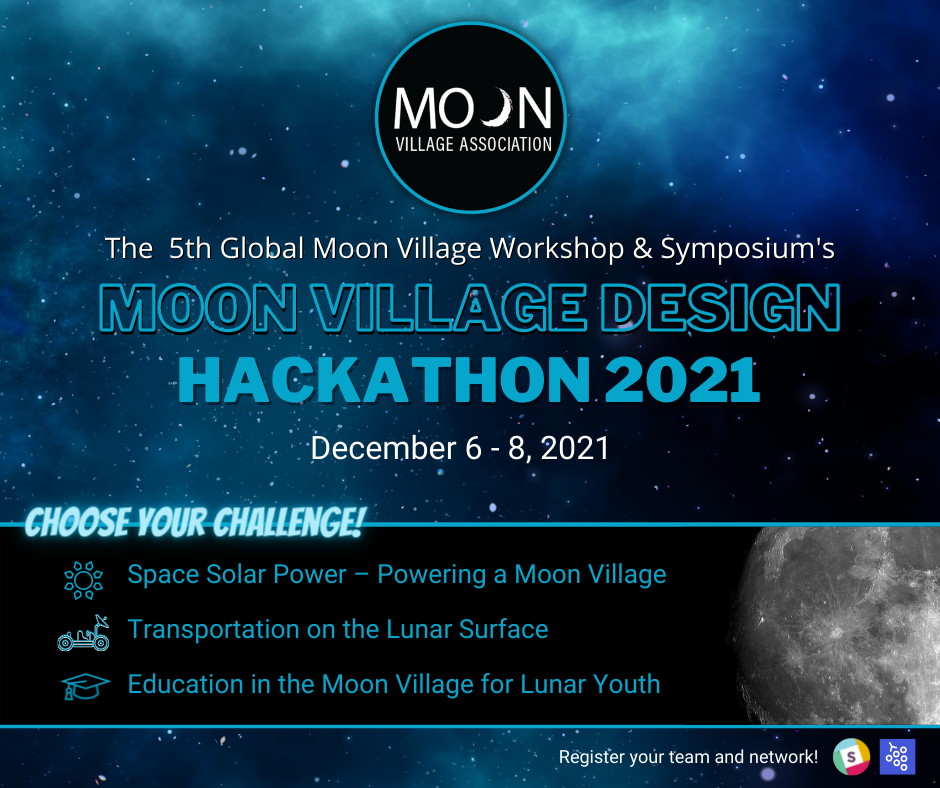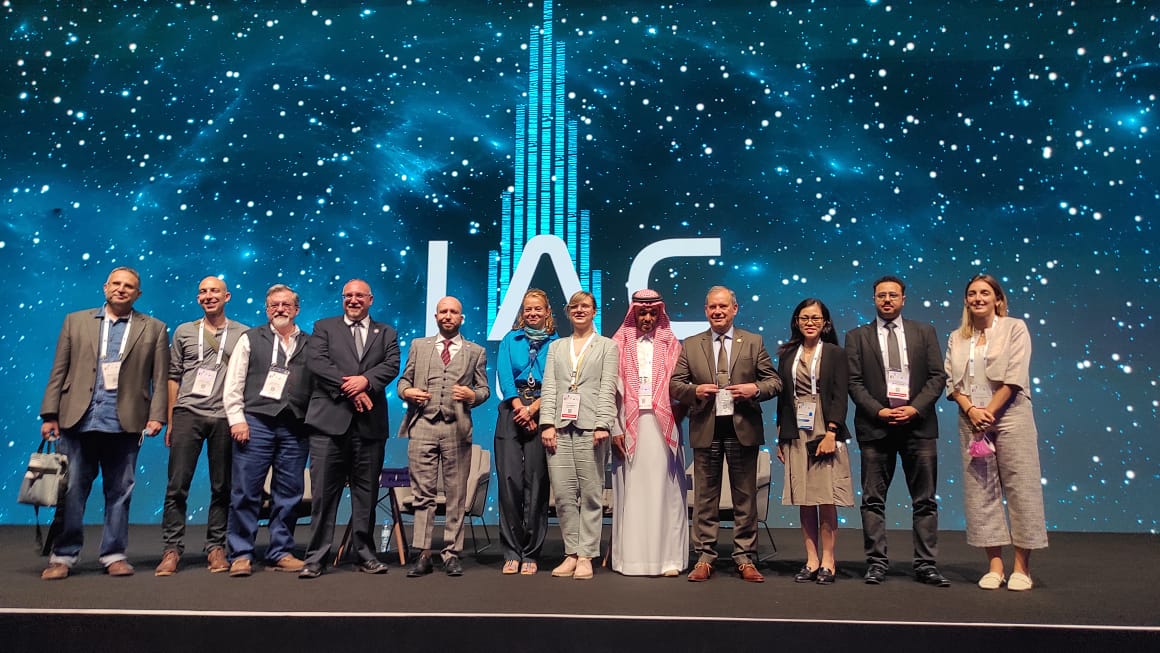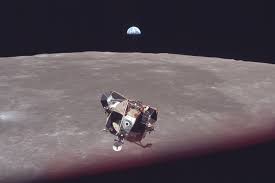 Moon Village Design Hackathon 2021
November 8, 2021 | Competitions
Moon Village Design Hackathon 2021

MVA & GEGSLA GNF at the IAC 2021, Dubai – Sustainable Lunar Activities – The way-forward
MVA & GEGSLA GNF at the IAC 2021, Dubai – Sustainable Lunar Activities – The way-forward

Press Release – Global Expert Group on Sustainable Lunar Activities (GEGSLA) 1st Public Webinar
September 14, 2021 | Press Releases
Press Release – Global Expert Group on Sustainable Lunar Activities (GEGSLA) 1st Public Webinar

Press Release- International Moon Day proclamation endorsed by United Nation COPUOS
September 8, 2021 | Press Releases
Press Release- International Moon Day proclamation endorsed by United Nation COPUOS

MVA proposal for International Moon Day gets approved by UN-COPUOS
MVA proposal for International Moon Day gets approved by UN-COPUOS