GEGSLA at the UN Science Summit
September 20
@
10:00
–
12:30
CEST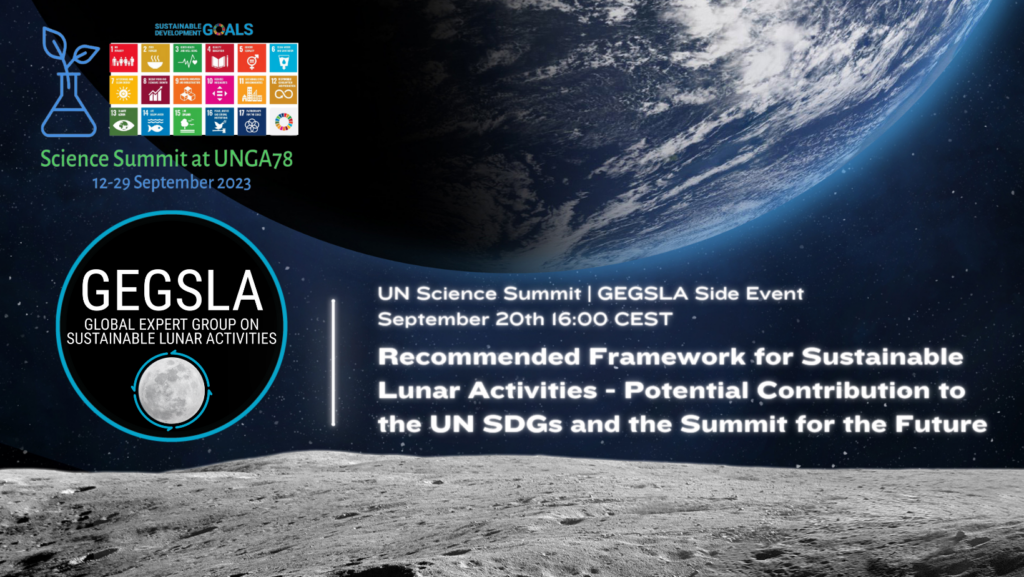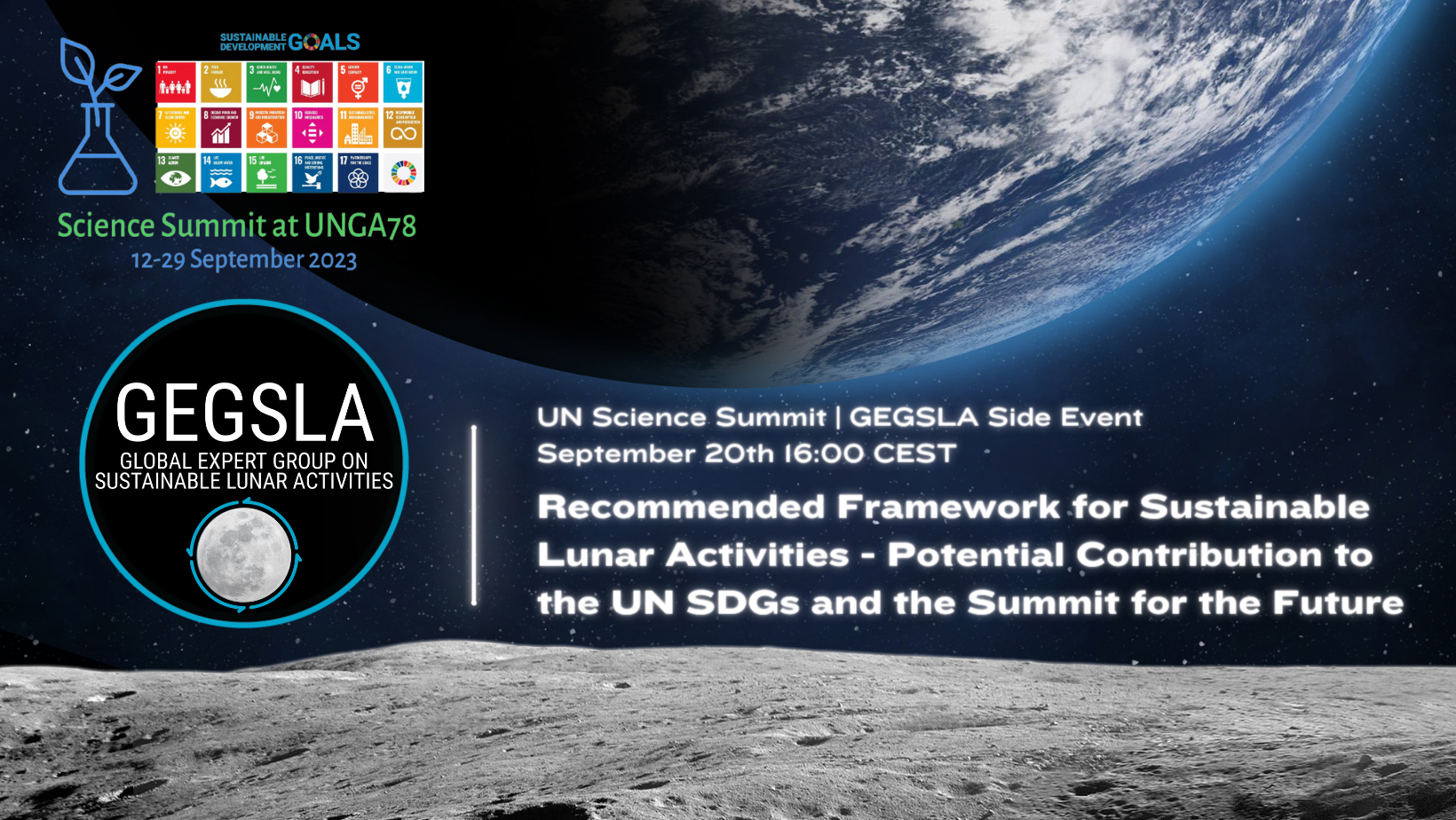 Event Title: Recommended Framework for Sustainable Lunar Activities: Potential Contribution to the UN SDGs and the Summit for the Future
Date: September 20, 2023
Time: 16:00 – 18:30 CEST
Registration: https://sciencesummitunga78.sched.com/event/1O4pe
Discover how the Moon Village Association (MVA) and its Global Expert Group for Sustainable Lunar Activities (GEGSLA) are shaping the future of lunar exploration. Gain insights into the GEGSLA Recommended Framework, its key elements for peaceful and sustainable lunar activities, and its relevance to United Nations Policy Brief 7.
Explore the intersections between the GEGSLA Framework, the UN Sustainable Development Goals (SDGs), and the Summit for the Future. Engage with leading experts and participate in a lively Q&A session!
Don't miss this unique opportunity to be part of the discussion on lunar sustainability and its potential contributions to the UN SDGs.