MVA Hackathon 2023: Robotics & AI in a Moon Village 
August 11
@
08:00
–
August 13
@
17:00
UTC+0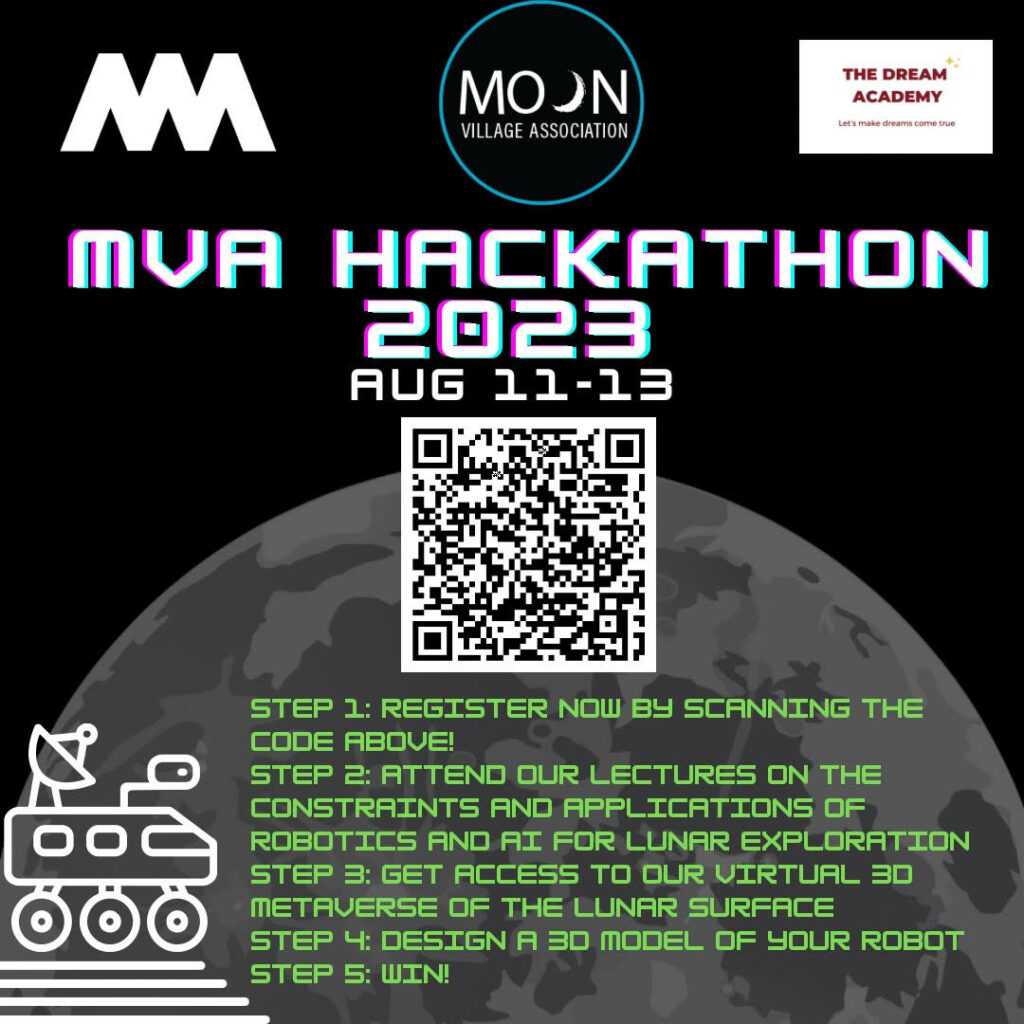 This year MVA are collaborating with the the MetaArchitectsHUB to give all participants access to a 3D metaverse! Participants will be able to place 3D models of their robots in a virtual 3D environment of the lunar surface.
Sign up for our Hackathon to design a robot with integrated AI capabilities to work on a Moon Village! You can walk around your robot as it stands on the lunar surface and winners will be able to get expert advice to perfect their designs and take it to the next level at conferences!
There will be guides on how to work with the metaverse, how to create efficient 3D models and also how to win a hackathon! (Thanks to our collaboration with The Dream Academy!)
Dates – August 11-13 (details on lectures to follow)
Register now!
https://docs.google.com/forms/d/e/1FAIpQLScIe2GfBRNvqwbYdZaNrs3AVtdgGOBy0X1J8G-tvoyiX08n5g/viewform