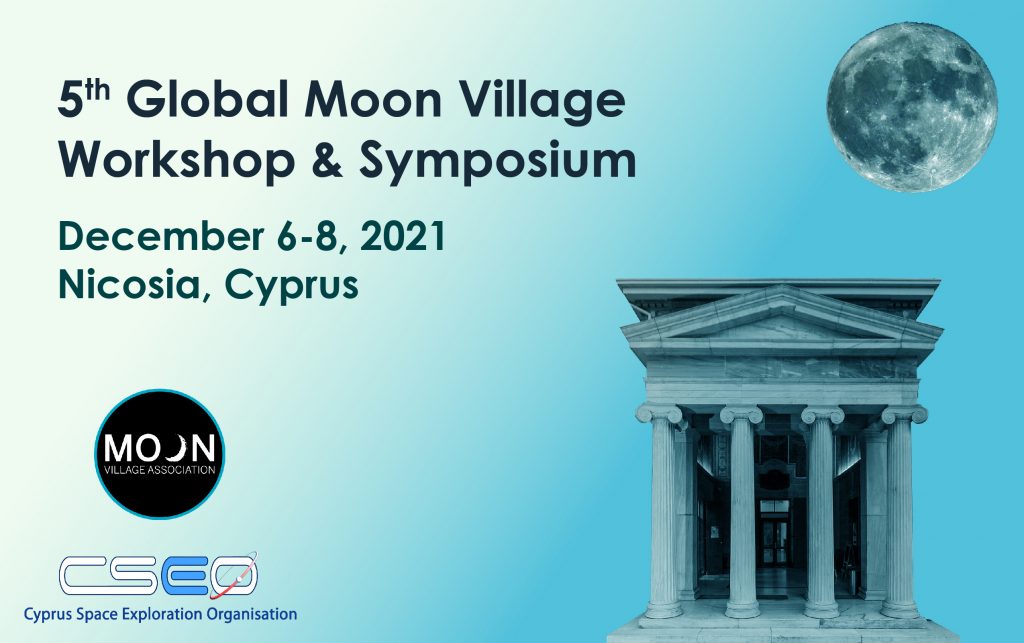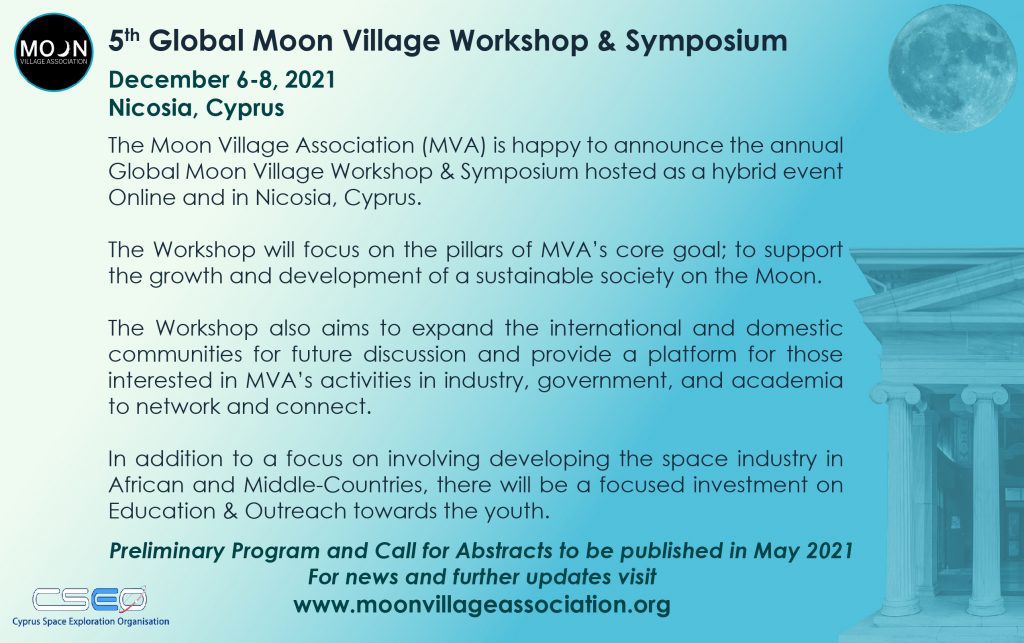 Global Moon Village Workshop & Symposium
6-8 December 2021
Nicosia, Cyprus
The Moon Village Association (MVA) is happy to announce the annual Global Moon Village Workshop & Symposium hosted as a hybrid event Online and in Nicosia, Cyprus.
The Workshop will focus on the pillars of MVA's core goal; to support the growth and development of a sustainable society on the Moon.
The Workshop also aims to expand the international and domestic communities for future discussion and provide a platform for those interested in MVA's activities in industry, government, and academia to network and connect.
In addition to a focus on involving developing the space industry in African and Middle-Countries, there will be a focused investment on Education & Outreach towards the youth.
Preliminary Program and Call for Abstracts to be published in May 2021.
For questions, please email:
Glafki Antoniou (mva-aso@cseo.org.cy)