Addressing Capacity Building – Facilitating engagement in the Moon Village
October 27, 2020
@
16:30
–
18:00
CET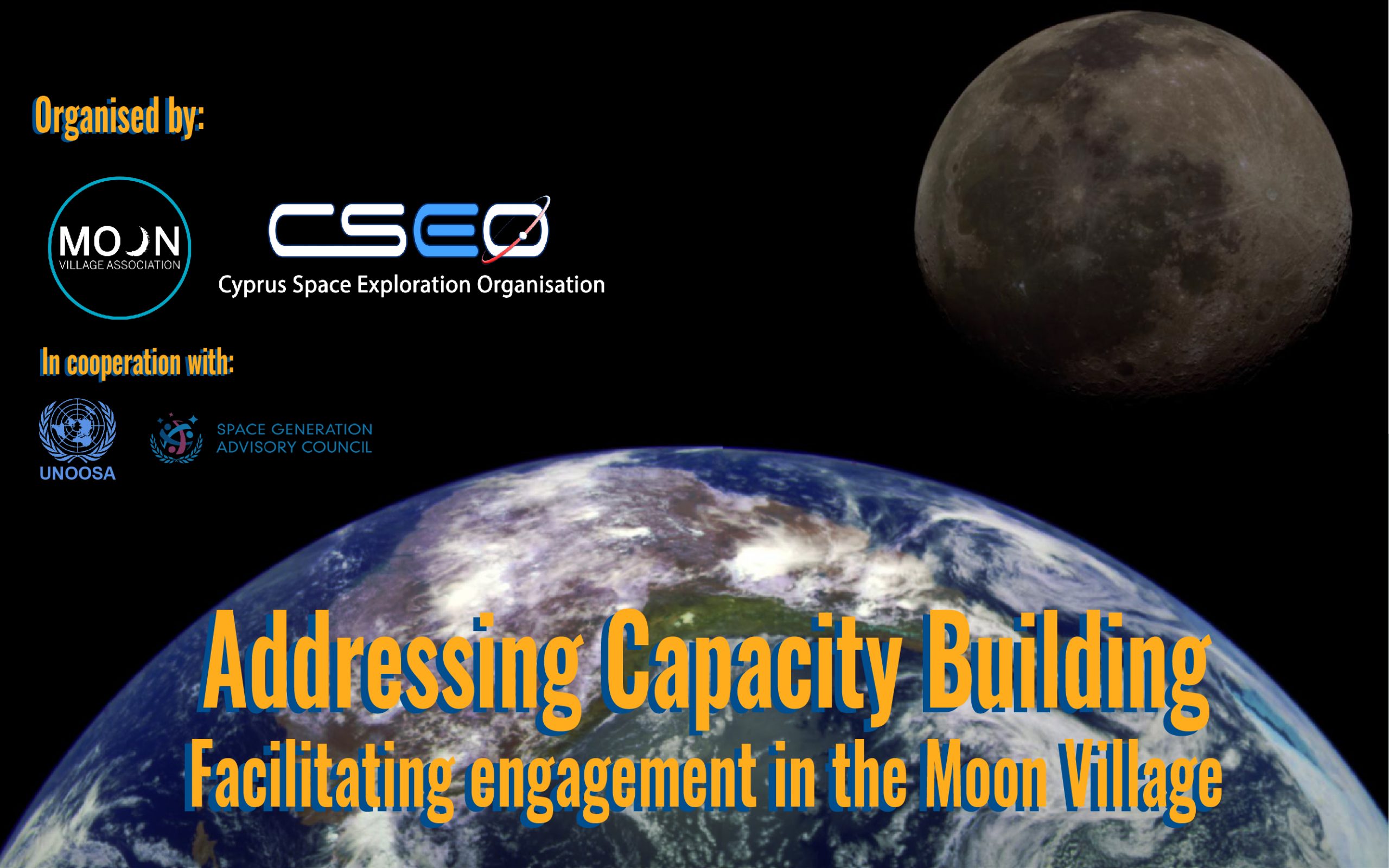 The vision of the Moon Village Association is to engage space stakeholders, and most importantly non-space "actors" to implement the Moon Village. International cooperation is key in achieving this, and furthermore engaging countries that are not the usual players in the field is important. The workforce of the near future needs to be nurtured via a wide grassroots effort.
The Moon Village Association has recently implemented their Program for Emerging Space Countries (PESC) which has stimulated interest from around the world. The interested parties, agencies and entities from these emerging countries will require an educational program, as well as a technical training program at all the levels – from schools, to universities, to industry.
The established industry from leading space faring nations will also require their future workforce to possess multi-discipline diverse skills in order to undertake the bold goals of returning to the Moon and creating the first off-world base of humanity on a celestial body other than our planet Earth.
All the above need synergies between key players:
The Moon Village Association, as the institutional platform connecting multi-stakeholders for implementing the Moon Village, utilizing its own PESC program.
The Space Generation Advisory Council, as the international community of all youth that has gone out of their way to engage their interest in a career in space exploration.
The Cyprus Space Exploration Organisation, as the stakeholder with a worldwide network of educational and training material, and a global audience reaching over 1 million people in CSEO's dissemination of outreach, education and capacity building.
The United Nation Office for Outer Space Affairs, the global official institutional body that drives international efforts for regulating and uniting that nations of our planet in a common goal of peaceful exploration of space beyond our cradle Earth.
Above key players are brought together in this unique webinar that seeks to answer and or identify the needs of capacity building for space and lunar exploration.
Register on Eventbrite to participate in the webinar or watch live on the MVA Facebook Page and CSEO Facebook Page.
The admission in the webinar will be on a first come first served basis.
Participants:
Participants:
Jorge Del Rio Vera: Office for Outer Space Affairs United Nations Office, Vienna

Antonino Salmeri, Space Generation Advisory Council

Ghanim Alotaibi, PESC Project, Moon Village Association

George A Danos, Cyprus Space Exploration Organisation (CSEO)

Giuseppe Reibaldi, Moon Village Association
Moderator:
Maria Lavithi, Cyprus Space Exploration Organisation (CSEO)
Program
4:30 – 4:40 pm: Introduction – George A Danos and Giuseppe Reibaldi
4:40 – 4:50 pm: SGAC – The scientists and engineers of the future
4:50 – 5:00 pm: UNOOSA – Connecting established and emerging space-faring nations: Access to Space for All
5:00 – 5:10 pm: PESC – Preparing Emerging Countries for the Moon Village
5:10 – 5:20 pm: CSEO – Capacity Building and the future lunar workforce
5:20 – 5:55 pm: Round table discussion – Moderator CSEO
5:55 – 6:00 pm: Conclusion