A new way in which the Moon Village Association (MVA) may contribute to humanity's journey to the Moon is through the development and implementation of payloads to the lunar surface fostering global cooperation and inspiring the public.
In particular, the first payload MVA has decided to develop is a camera mounted on a lunar lander. This camera would look back at Earth with the goal to reenact and renew the famous "Overview Effect", as well as to be used for several scientific investigations. The Earth images will be accessible via the MVA website.
The "Overview Effect", originated from Earth pictures taken by the Apollo missions, was at the root of the environmental movements and it embodies the spirit of cooperation that the Moon Village has. It will be a powerful tool to raise awareness of the Moon Village and its relevance for Earth sustainable development. Future MVA payloads more oriented to test new technologies and ways of cooperating in the Moon Village will defined later.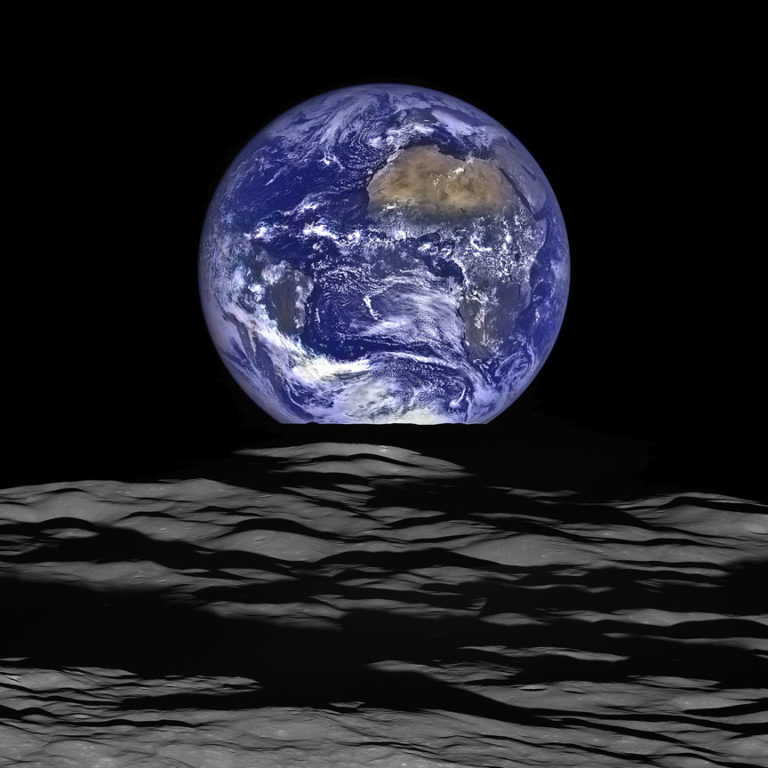 It is anticipated that the imaging payload would be small and as simple as possible, and that it would be carried on a lunar lander – not yet specified – during a mission that would occur during the next 2 years. The lifetime of the camera will be limited to one lunar day.
The Moon Village Association would like to invite you to participate in the formulation of this new project that is now contemplating, that is: definition, funding, development, launch and operations of a lunar surface Earth-imaging payload.
This invitation is open to all individual and institutional members of the Association.
The participants in this project would be volunteers; the MVA will be responsible for raising funds for the project and supporting all financial implementation aspects (e.g., purchasing needed hardware, launch arrangements, etc.)
The MVA is seeking individuals who would be willing to participate as volunteers in one of a variety of roles required, including: a project manager, fund raising, chief engineering, launch manager, instrument engineer, team member and others.
Contribution in kind by Institutional members are also encouraged to reduce the cost and accelerate the time to complete the payload.
If you wish to participate in this exciting project, please provide your response by return email to:
gro.n1679630339oitai1679630339cossa1679630339egall1679630339ivnoo1679630339m@sni1679630339knam.1679630339c.nho1679630339j1679630339 and gro.n1679630339oitai1679630339cossa1679630339egall1679630339ivnoo1679630339m@idl1679630339abier1679630339.eppe1679630339suig1679630339,
with copy to: Glafki Antoniou, MVA Management Support:
yc.gr1679630339o.oes1679630339c@osa1679630339-avm1679630339
Please include in your email:CV Brief description of relevant experience or educationWhat position you would like to take onTime available for the activity If an Institutional Member wishes to participate in the effort, please indicate in your response how you wish to participate and who from your organization would be involved – along with their CV(s), etc.
Please note that this is not an invitation to propose the project implementation; a specific implementation approach has not yet been finalized and it will be the task of the project team to be created. At this time, we are only identifying individuals who might become members of the project team.
We look forward to hearing back from interested:Individual members by return email, not later than August 22, 2019 Institutional members by return email, not later than September 6, 2019.
Following the evaluation of the inputs received, the selected candidates will be contacted to initiate the project as soon as possible, but in September.