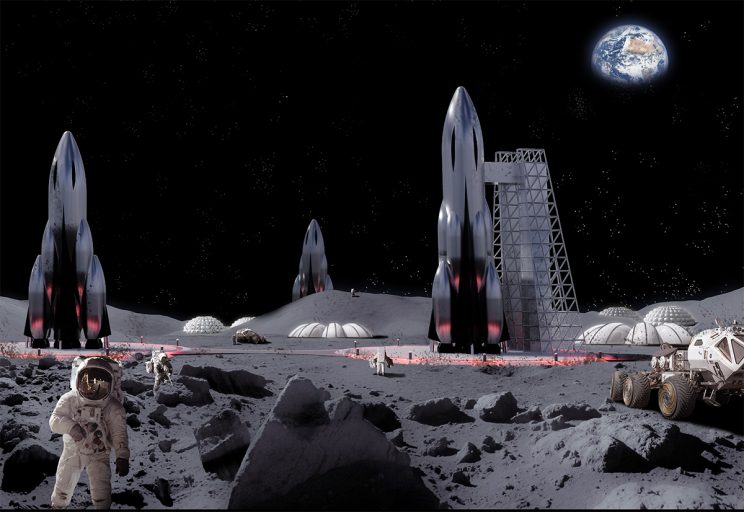 The Moon Village Association is announcing 2 new prizes for Newspace2060 with Spacebit (https://spacebit.com)
With the arrival of a new sponsor – Spacebit and Spacechain – and in order to give more time to potential participants for preparation of their entries, it is decided to announce a new deadline – 24 October 2018.
NewSpace2060 is about dreaming, talking, developing and ultimately creating the NewSpace economy in 2060. The vision of how to achieve this is being formed in collaboration with the Moon Village Association.
The NewSpace2060 International Moon Pitch Competition is a joint initiative with the Moon Village Association. It aims to encourage more people with interest to space activities, professionals and general public alike, to utilize the power of the internet to share their thoughts on developing/growing the NewSpace economy and creation of the Moon Village.
On June 18, 2018 the NewSpace2060 International Pitch Competition 2018 was launched in the frame of the UNISPACE50+ event in Vienna, and now it takes a new twist with additional features and sponsors.
Call for applications to the NewSpace2060 International Moon Pitch Competition 2018, see https://newspace2060.org
The NewSpace 2060 International Competition is accepting original ideas related to the creation of the Moon Village and contributing to the formation of the NewSpace ecosystem.
We are looking for the best pitch in the following categories:
A. Moon Village architectural concepts and issues
B. Moon Village Standards
C. Human factors
D. Moon Markets- Missions and Economics
E. Mission and Markets Requirement Data
F. Moon Village Critical Services
G.Best Blockchain application
Eligibility
The competition is open to anyone across the world with interest to space activities, forward-looking approach and creative imagination.
Application and schedule
Submit a 3-minute pitch online and apply here: NewSpace2060 International Moon Pitch competition Entry Form
Applications deadline – October 24, 2018

Applications assessed October 24-31, 2018

Winners announced at the 2nd Moon Village Association  Annual Workshop in Los Angeles (November 04-05, 2018).
Acceptance
3-minute pitch by any video form will be accepted.
Evaluation criteria
Originality
Quality of presentation
In 3 minutes, you are expected to present yourself, as well as your idea in a clear and convincing manner. As a guideline, you may wish to address the following questions:
Who is your target audience?
What your idea/product/service is about?
Where is it to be used/adopted?
When is it deliverable (time scales)?
How can it be deployed/exercised?
Possible impact and contribution to the Moon Market development
For ideas and inspiration: moonvillageassociation.org
Benefits
Winners will be given the first ever MVA innovation award for each category
A special prize for best proposal in the field of Moon Village architecture and construction is to be given by RST ARCHES (please see below); other sponsors may join – please follow additional announcements
Opportunity to pitch to real investors is being worked on
Pitch mentoring
Winners announced at 2nd Moon Village Association  Annual Workshop in Los
Angeles (November 04-05, 2018), during (Gala) dinner on the 4th of November.
If you want to join as a Judge, Partner, Sponsor, Pitch coach/Mentor or volunteer, simply express your interest here.
---

RST ARCHES – The disruptive network on architectures in extreme environments (http://www.arches.urbicoop.eu)
Between architecture, technology, culture and environment, this scientific network named "ARCHES" aims to generate knowledge and innovations. We would like to study the conditions of construction a base in extreme environments such as space and the planets of the solar system, the oceans, the high mountains, the deserts or the ice caps of our planet…
We also try to answer the current and future challenges of buildings or cities. The network "ARCHES" is supported by the French Ministry of Culture.
Prize
RST ARCHES and F INICIATIVAS Foundation will award a prize of €1,500 for proposals about the construction of a "Moon Village".
The criteria selected are: architectural and technical qualities, scientific or educational qualities, reproducibility and application qualities on Earth.
The prize "ARCHES" is awarded without condition of age, sex, religion, origin, to a nominatively named author or to a team.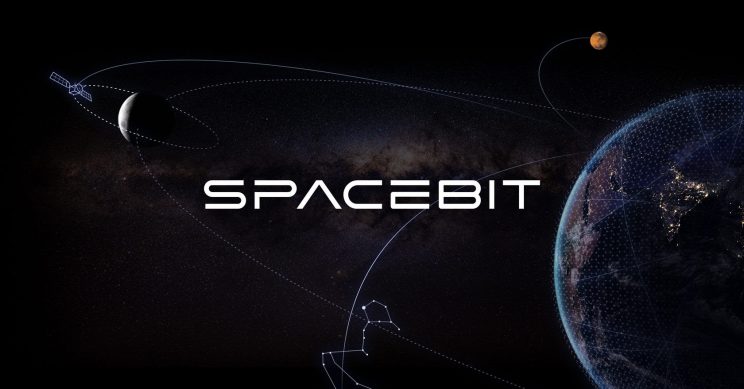 SPACEBIT  – The blockchain Pioneers (https://spacebit.com)
Spacebit are space blockchain pioneers, led by a team of consultants, astronauts, entrepreneurs, engineers and rocket scientists, driven to democratise access to space by tokenizing commercial space missions around the Earth, the Moon and beyond. Spacebit is changing the future of space exploration by driving forward publicly directed space missions and new economic models around space communication, allowing private and public enterprises to shape the new space economy and future of humanity.
Prizes
SPACEBIT & SPACECHAIN will award two prizes. The first is for the best application of blockchain technology.
The second for the best critical service. Both prizes are full HD Lenovo laptops with SSD.
The prize "SPACEBIT" is awarded without condition of age, sex, religion, origin, to a nominatively named author or to a team.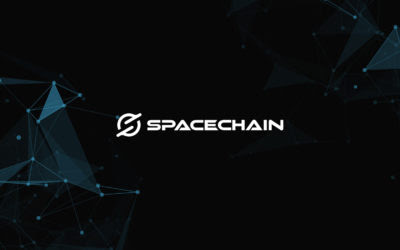 SPACECHAIN – (https://spacechain.com)
Founded in 2017, SpaceChain is a decentralized space agency that combines space and blockchain technologies to build the world's first open-source blockchain-based satellite network, allowing users to develop and run decentralized applications in space.
The SpaceChain operating system will be available to anyone, anywhere in the world, all while remaining secure and immutable through proven blockchain cryptography. In doing so, SpaceChain's vision is to remove barriers and allow a global community to access and collaborate in space.
Prizes
Benefit to use SpaceChainOS and open source satellite constellation.
Assistance in Fundraising.
For more information please visit: newspace2060.org